Dedication in Biogas and Power Generation.
Customer Centric
Solid Capabilities and Experienced
Quality Commitment
Innovation and Always Improving
20
Countries with Presence and Partners
100
Projects Completed
35
Years of Experience in the Region
WE PROVIDE
Biogas and Power Generation Solution
Design, develop and manufacture for Biogas and Power Generation
Biogas
We provide a complete solution on Biogas and Power Generation. Our team consists of top engineers in the region with in-depth experience on biogas design.
Packaging Generator Sets
We provide a Complete Solutions on Packaging Gas & Diesel Generator Sets. Our team consists of qualified and competent engineers with packaging capabilities experiences in the generator sets business that suits all industries and application.
We have extensive coverage in ASEAN countries, delivering solutions to many of our clients in different scale and complexity.
Sime Darby Industrial Sdn Bhd (formerly known as Tractors Malaysia)
Sultan Iskandar Power Station, Malaysia
Mid-Valley, Malaysia
Kuala Lumpur City Centre, Malaysia
MLNG
JDA BLOCK B-17 Field Development
Cilipadi Gas field Development
St Joseph Re-Development
FPSO Ruby Princess
Sabah – Sarawak Gas Pipeline SSGP
KBB Northern Hub
Cendor FPSO Phase 2
TAPIS –R Integrated Deck
Serendah Oil & Gas Development
South Acis Oil & Gas Development
Booster Compression CKX
Malikai KPC TLP
Tractors Singapore Limited
Google Data Centre Phase I, II, III, Singapore
Jurong Water Reclamation Plant, Singapore
Van Der Horst Power Barge 52mw, Philippines
FELS Power Barge 104mw, Philippines
Phnom Penh Power Station, Cambodia
Rice Husk Fired Power Plant, San Jose, Philippines
Evercon Builders & Equip Corp
Mactan Cebu International Airport, Philippines
MAN B&W Diesel (S) Pte Ltd
CPF-BKP2 / Meiji / Min2 / Nongjok, Thailand
Platong Gas II, Thailand
Kangwal Textile, Thailand
Time Square, Downtown HCMC, Vietnam
Pou Chen Power Plant, Vietnam
Pou Sung Power Plant, Vietnam
Batam Mega Mall Centre, Indonesia
Vietnam-Singapore Industrial Park, Vietnam
Wellhead Platform GT-1, MT-1, Vietnam
Wellhead Platform RC-6/7, Vietnam
Wellhead Platform RC-6/7, BK-9, Vietnam
Wellhead Platform RC-4/5/DM, BK-14/15, Vietnam
Tuas A Power Station Stage 1, Singapore
We have deliver many solutions directly or with local partners throughout East Asia and Central Asia.
白羊岭瓦斯发电,China
马兰煤矿瓦斯发电厂二期,China
和瑞一期,二期工程,China
马兰煤矿瓦斯发电厂一期,China
黄岩江煤矿瓦斯发电厂,China
沙曲瓦斯发电站二期工程,China
黄石沟瓦斯发电站二期工程,China
成庄热电厂瓦斯发电,China
煤纤热电厂瓦斯发电,China
南堡油田,China
City of Dream, Macao
Hong Kong Airport (Extension), Hong Kong
Hong Kong Airport, Hong Kong
署立双合医院, Taiwan
义大医院, Taiwan
士林土地开发项目,Taiwan
基隆和平岛处理厂,Taiwan
潭底小抽水站,Taiwan
美丽华购物中心, Taiwan
MAN B&W Diesel (S) Pte Ltd
TPC Kinmen Phase II, Taiwan
上海浦东发展银行, China
合肥鑫晟, China
Gas Compression Station, Uzrekistan
Gas Compression Station CS1, Kazakhstan
Gas Compression Station CS2, Kazakhstan
BAELLC Golden Hills Heap Leach, Mongolia
SGS Coal Handling Plant DPP, Mongolia
WHY CHOOSE US
We are experienced,
professional,
& building a greener future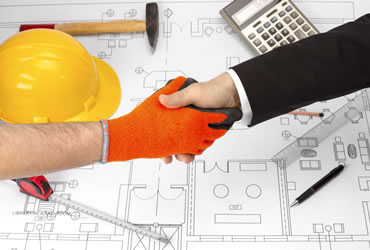 We have delivered many of our solution on time and meet customer's expectation. We have accumulated vast experiences helping our customers to overcome their technical difficulties and achieved the desired results.
We have high commitment on the quality of our services and the quality of our deliveries. We have thorough quality control and quality assurance methodologies in place to ensure the success of our projects.
We are always at the forefront of our technology and strive to achieve better result and better efficiency in our solution. Our engineers spent vast amount of their time into research and adapt to the technologies best suited for our clients in the region.
Mattan Engineering Sdn. Bhd.
(Formerly known as Mattan Consultancy Sdn. Bhd.)
Bio-desulfurization of 2.4 MW Project
Vital StarLibra Sdn. Bhd.
(A Subsidiary of Minconsult Sdn. Bhd.)
1 MW Animal Waste Biogas Power Plant Project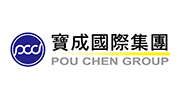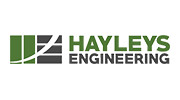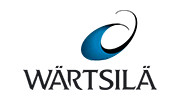 Singapore Head Office
32 Gul Drive,
Singapore 629480
(+65) 6863 4333
(+65) 6863 1771
Malaysia Office
Mutiara Oriental D12-09,
Jalan BM 1/8, Taman Bkt Mayang Emas,
47301 Petaling Jaya, Selangor
(+60) 3 7886 2255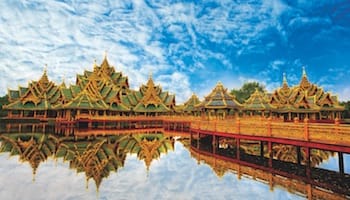 Thailand Office
22/609 Baansuanthon, SOI,
Patanachumchon 1 Tambon Bangkaew,
Amphur Bangplee,
Samutprakarn 10540
China Office
131 Hongxi Road Suzhou,
High and New Technology Development Zone,
Jiangsu Province. China
Postal Code 215151